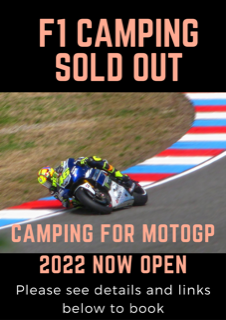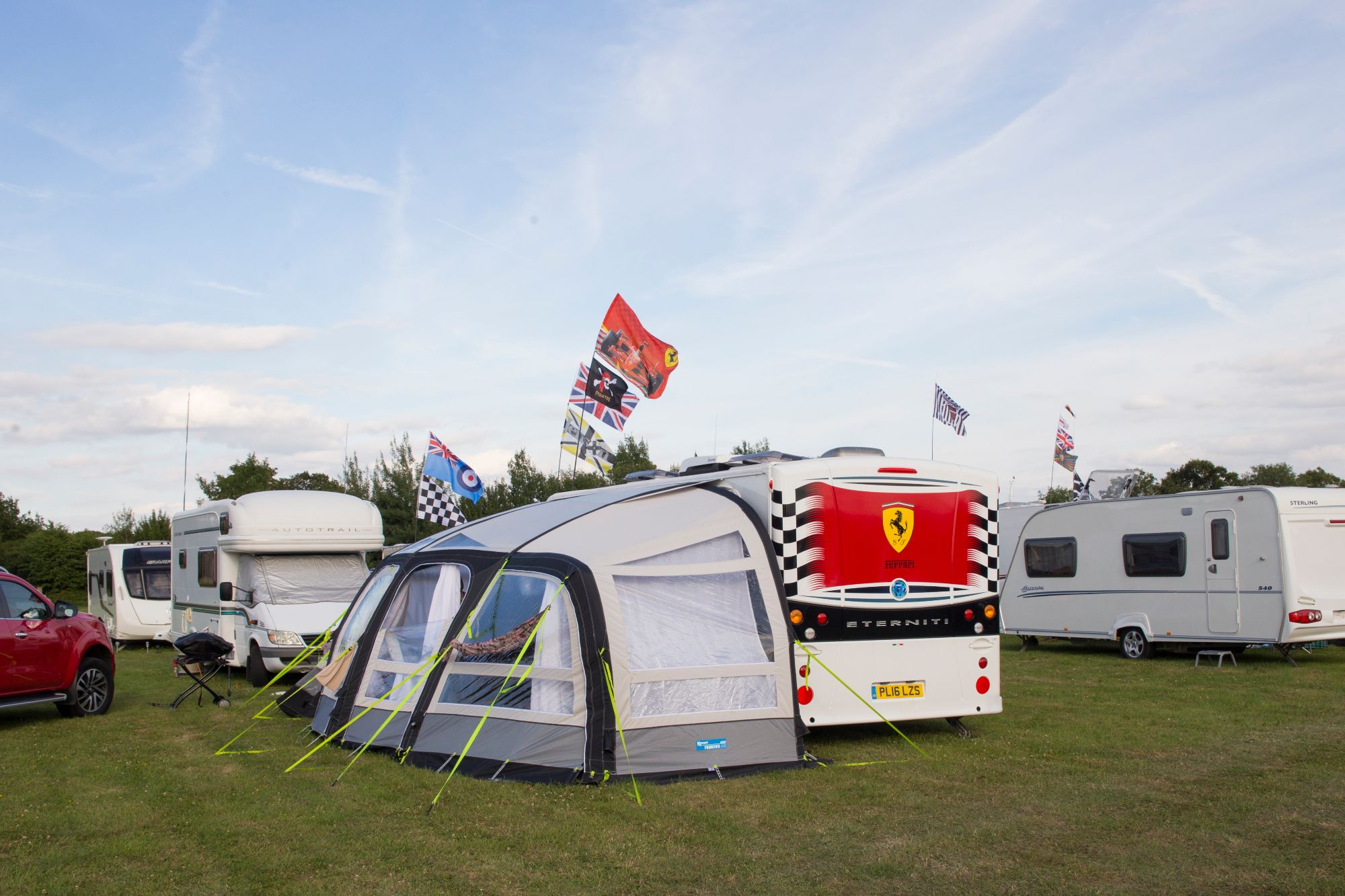 All vehicles, awnings, gazebos, tents and equipment must be able to fit within your chosen pitch size
All Pitches are capable of accomodating a maximum of 4 Adults or 2 Adults & 4 Children
Pitch Types
Tent & 1 Car Pitch
Standard 7m(D) x 8m(W)

Electric Tent & 1 Car Pitch
Standard 7m(D) x 8m(W)
Tent & 2 Car Pitch
Large 8m(D) x 8m(W)
Electric Tent & 2 Car Pitch
Large 8m(D) x 8m(W)
Live-In Vehicle & 1 Car Pitch
Large 8m(D) x 8m(W)
Electric Live-In Vehicle & 1 Car Pitch
Large 8m(D) x 8m(W)
Electric Live-In Vehicle & 1 Car Pitch
Extra Large 10m(D) x 8m(W)
If you have any enquiries about glamping then let us know by getting in touch with Claire
Tel: 01280 851302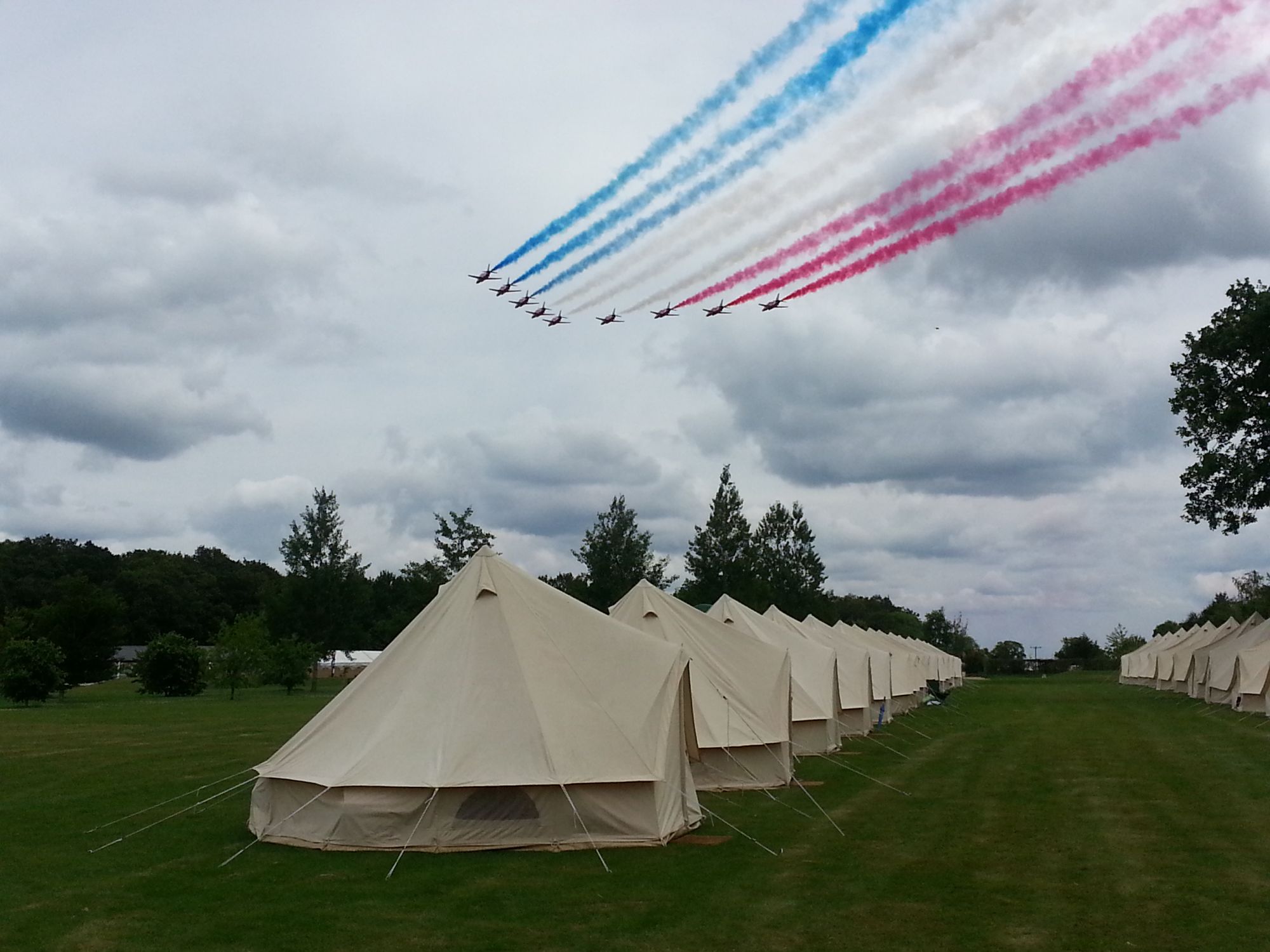 REAL BEDS WITH REFLEX CONTOUR MATTRESSES
GLAMPING TENTS COME EQUIPPED WITH ELECTRIC HOOK-UP
For those people who want all the hassle taken away.
Simply turn up and walk into a perfectly dressed and furnished Luxury Glamping tent.
Exclusive glamping area complete with extra toilets and shower facilities.
Superb value:-
2 People £950
3 People £975
4 People £1000
You may arrive from Wednesday and stay until Monday, there is no increase in the price.
Please note that your car will be parked within a short walking distance of your pitch.
EACH GLAMPING TENT WILL HAVE:-
Proper beds with contour reflex mattresses
Winter tog duvets & Pillows
High quality cotton bed linen
Throws, incase of chilly evenings
1 Bath Towel per person
Shower Toiletries
Full floor matting
Centre Portable Lantern
Small side tables
Mirror
Pretty hand made bunting
A small LED battery torch should you need to venture out in the hours of darkness.
BED CONFIGURATIONS:
2 People
(1 Double or 2 Singles)
3 People
(1 Double + 1 Single or 3 Singles)
4 People
(1 Double + 2 Singles or 4 Singles)
If you have any enquiries about glamping then let us know by getting in touch with Claire
Tel: 01280 851302